Online Parent Catch Up Group
Join other adoptive families online for a good old natter and catch up every second Tuesday at 8pm!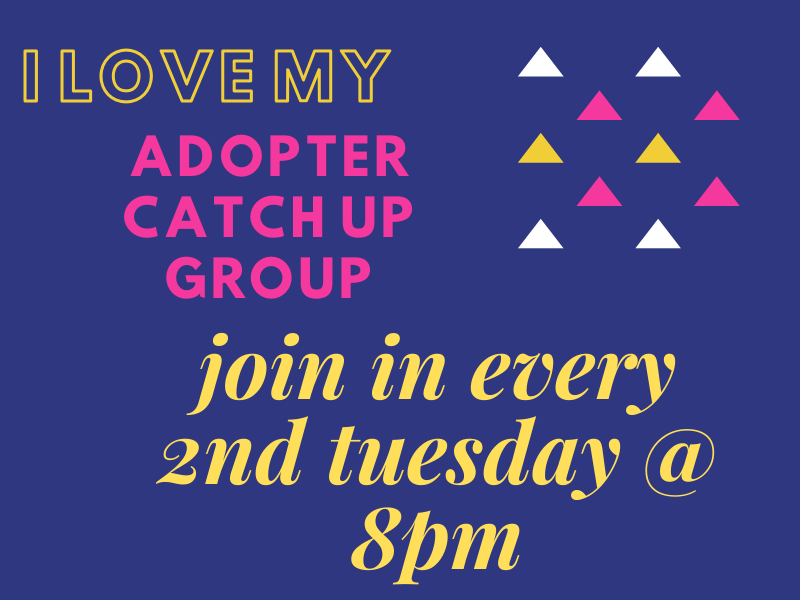 At the start of the lockdown we started a weekly virtual family catch up group to allow our families to connect with one another. These groups have been such a huge success and we have decided to carry on with these groups and they will now happen every second week at 8pm on a Tuesday.
The group will be facilitated by Lynsey Trousdale, one of our Parent Practitioners, "I began my role as a Parent Practitioner with Scottish Adoption in June 2019, after becoming an adoptive parent in 2017 to an amazing little boy, who dreams of being a golfer by day and a rock star by night! As a baby I was also adopted through Scottish Adoption. For the past 15 years I have been a support worker to children, young people and families who have experienced domestic abuse. I enjoy spending time with my family going on walks with our 2 dogs, visiting the zoo and going to the beach."
Every fortnight the group will meet and discuss a certain topic with the possibility of some input from an invited expert and then there will be some time to chat about any issues that the group may want to discuss. 
The remaining dates for 2021 are as follows:
Jun 1, 15 and 29, 2021
Jul 13 and 27, 2021
Aug 10 and 24, 2021
Sep 7 and 21, 2021
Oct 5 and 19, 2021
Nov 2, 16 and 30 2021
Dec 14, 2021
If any of our families would like to join these weekly groups please contact David by emailing david@scottishadoption.org asking for the link to join. You do not have to agree to sign up to every group, you can dip in and out as and when you are free to do so. 
So mark these dates in your diary, grab a cup of tea and join other adoptive families for a natter, a moan, a catch up and a good laugh!
If you have any questions about the event please do email david@scottishadoption.org